Summer Fun update_23 Apr 18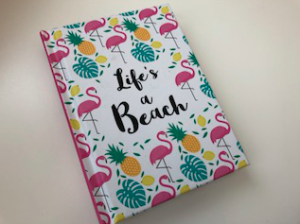 On a recent social post someone said: "planning fun was a serious business!"  So now we're taking a page outta Life's a beach to start every meeting.
Here's today's progress update for your info…
Schools Art Competition soon to be announced.  There will be 3 categories for individuals or teams to enter they are 1- Primary group, 2- 1st to 3rd year and 3- 4th to 6th year.
Talent Competition sponsored by Dibble Tree Theatre soon to be announced.  There will be 2 categories for entries, they are under 16's and over 16's.
Acts Confirmed so far… Salsa Celtica on main stage 21st July and The Real Price of Fish at Carnoustie Church 21st July.
Film Releases… One film released every week from 7 May until 9 July.
Publicity… during May local votes on social to name our festival; editorial feature in Courier and on local radio; more announcements on acts confirmed; weekly film release; brand awareness advertising.
Sponsorships… during May we'll confirm the sponsorship deals with local businesses for the experiences planned at the main event.
Contractors… during May we'll confirm the partners/suppliers we'll be using to make the event happen and to keep our event safe.
Carnoustie Golf Links – this week work continues on the 18th Green plus on 24th April the R&A hosts its media day.
Angus Council/Business Angus & Carnoustie Country – this week on the 24th launch of  "Are You Open Ready?" with a short film about Ella Drinks and on 25th local business skills training from Digital Boost on Facebook for Business (intermediate).