Barry Buddon Open Nature Day Sunday 19th August 10am
The next annual Barry Buddon Open Nature Day takes place on Sunday 19 August 2018 commencing at 10am. It is an Open Day event. The day will start with a series of presentations from local clubs representing The Scottish Wild Life Trust; The Royal Society for the Protection of Birds; The Scottish Ornithological Club; The Angus and Dundee Bird Club and The Dundee Naturalists Society.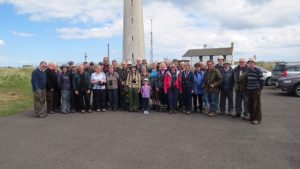 Previous Barry Buddon Open Day 4th June 2017.
Those wishing to attend should proceed (via the Monifieth Football Pitch car park) to the BBTC Main Camp Car Park situated on the large area on the left hand side as one enters the Camp Compound . Following the aforementioned presentations attendees will be requested to car share thereby avoiding congestion. They will be free to join any one of four groups representing their specific interests i.e. Birds, Butterfly's, Plants/Orchids etc and Moths.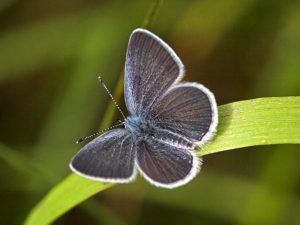 Barry Buddon is home to the largest colony of Small Blue Butterflies in angus. A recent survey up and down the Angus coast has revealed this rare species is sadly in decline.
Obviously any of the local clubs represented on the day would welcome anyone wishing to join them. The day normally ends at 4 pm but anyone can leave earlier if they so wish. There is no charge for attendance but Health and Safety must be observed in the interests of all present.
Finally do bring a pack lunch if attending and wear attire suitable for the occasion.
Friends of Barry Buddon.
Carnoustie Community Development Trust (CCDT) members will be aware that shortly after the Trust's launch a new forum known as 'Friends of Barry Buddon' was established. All Trust members automatically become 'Friends' on joining and the forum is intended to be used as a conduit to provide residents in the Carnoustie catchment area with information relating to Barry Buddon Training Centre (BBTC) activities and how we, the public, can assist the range staff in the execution of their duties and responsibilities. These primarily concern safety and conservation and, in common with similar facilities elsewhere, the area benefits from restricted public access. Naturally public safety is of the highest priority and can only be assured by members of the public themselves following the well advertised conditions regulating access which are displayed at all access points to the training area and are repeated below for ease of reference.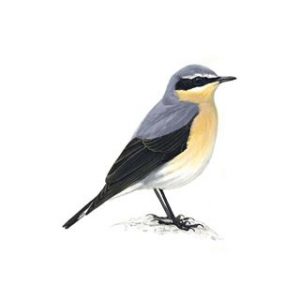 Two Male Wheatears (Spring Migrant Birds) were recently spotted between the two lighthouses. It is a summer visitor and passage migrant. Birds breed mainly in western and northern Britain and western Ireland. It winters in central Africa.
It must also be appreciated many species of flora and fauna survive on the site that would otherwise be lost if the area was freely accessible. The historic site has been in continuous use as a military training area since 1897. Most of the area is also classified as a Site of Special Scientific Interest (SSSI), an EU Special Area of Conservation (SAC), and a Special Protection Area (SPA) for birds under the European Birds Directive.
RULES REGULATING PUBLIC ACCESS TO BARRY BUDDON TRAINING AREA
"The Ranges and Danger Areas are closed to the public during periods of live firing. When firing is not taking place the public can access the training area's metalled roads on foot, horseback and bicycle only. You can also walk along the beaches when the flags are down and red lights extinguished. Further access to the area is not possible because of an unexploded ordnance risk."
Unfortunately there has been an increase in the number of reported instances of non-compliance with these access rules. Members of the public have been seen wandering off metalled roads, thereby endangering themselves as well as disturbing protected wildlife and damaging rare flora. Equally concerning has been the numerous sightings of motorcycles (scramble bikes) and private vehicles being driven into and across the training area. Such blatant disregard of the rules needs to be combated if the majority of law abiding citizens are to continue to enjoy access to BBTC. To this end, members of the public are asked to keep an eye open for instances of improper activity and, where possible, take registration numbers, photographs and report the incident to the BBTC 24hour Operations Room whose Contact No is 0131 310 3426."